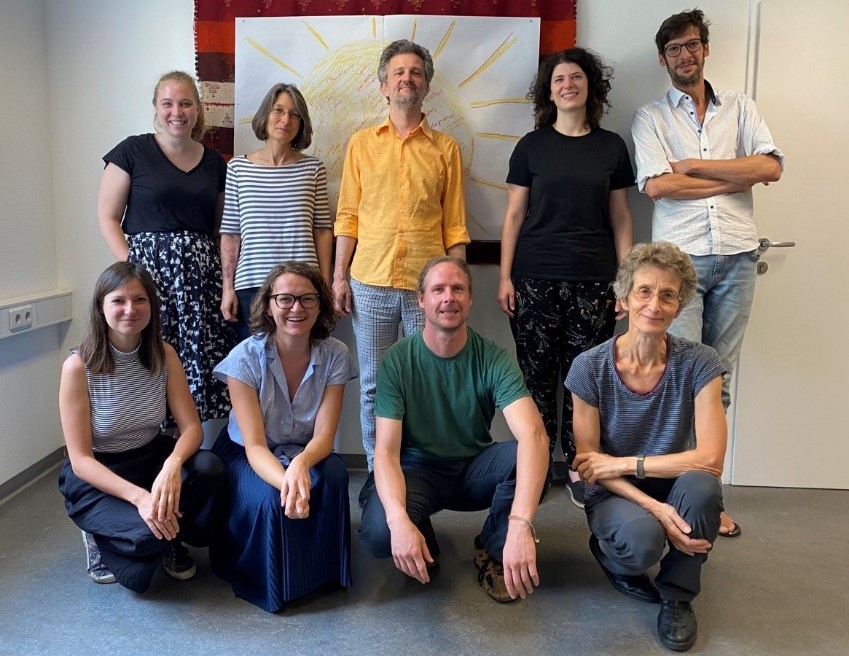 A report from the UPSIDES Train-the-Trainer Workshop in Vienna.
In the first week of August 2020 a total of 7 participants were trained as UPSIDES trainers in a 5-day workshop. The workshop was organized by the association LOK Leben ohne Krankenhaus in Vienna. The cooperation came about after the conference 'Vom Wirken der Erfahrung – Peer Projekte stellen sich vor' in 2019. Here the UPSIDES team from Hamburg presented the training for the first time in Austria. We, Gwen Schulz and Rebecca Nixdorf, UPSIDES trainers from Hamburg, were very happy to come back to Vienna to offer the UPSIDES training for trainers.
A total of 4 tandems, each consisting of one trainer with experience and professional background, took part. The tandems came from different subject areas: 3 participants work at LOK (www.lok.at), 2 participants work at neunerhaus Peer Campus (https://www.neunerhaus.at/konzepte/peer-campus/) and 2 participants are in the founding team of the Living Museum Vienna (www.living-museum.at). The future trainers tried out at least one task from the 12 modules of the UPSIDES core training to experience the methods and topics of the training. For example, all of them painted their own tree of life, the core of the training. In addition, each tandem also led a task to become familiar with the new role of the trainer and to practice the joint design of the training in tandem.
We are very happy to further develop UPSIDES in a new context and with new topics!
Written by Rebecca Nixdorf
Translated by Sophia Fürstenberg
You can download a PDF of this report in the output section, and the German version in the multiligual area.